Hutts World
American Indian tribes free to grow and sell pot – as long as they follow federal laws
Justice Department answers queries on states' legalisations and tribal land
Warns this is not a 'green light', as pot is still illegal under federal law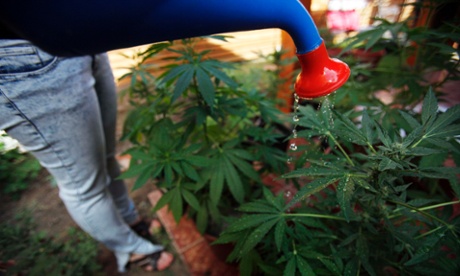 Only three tribes have expressed interest in growing and selling marijuana. Photograph: Luis Hidalgo/AP
American Indian tribes can grow and sell marijuana on their lands as long as they follow the same federal conditions laid out for states that have legalized the drug, the US Justice Department has said.
OregonUS attorneyAmanda Marshall said on Thursday the announcement addresses questions raised by tribes about how legalization of pot in states like Oregon, Washington and Colorado would apply to Indian lands.
Only three tribes have expressed interest in growing and selling marijuana, said Marshall, who co-chaired a group that developed the policy. One is in California, one…
View original post 544 more words